Keldan from Haldane Icelandics
Icelandic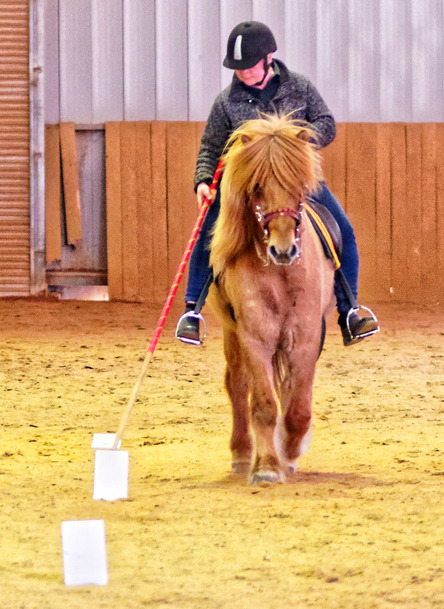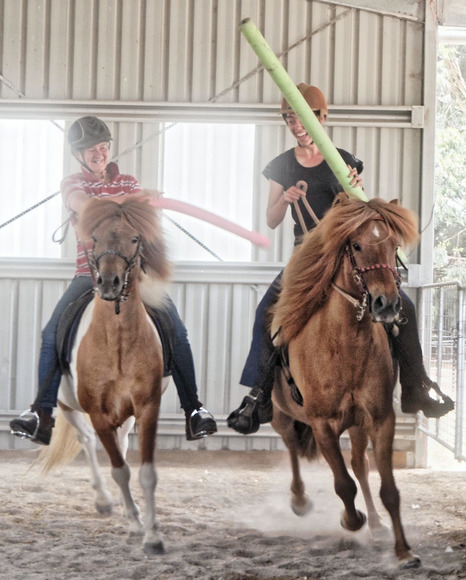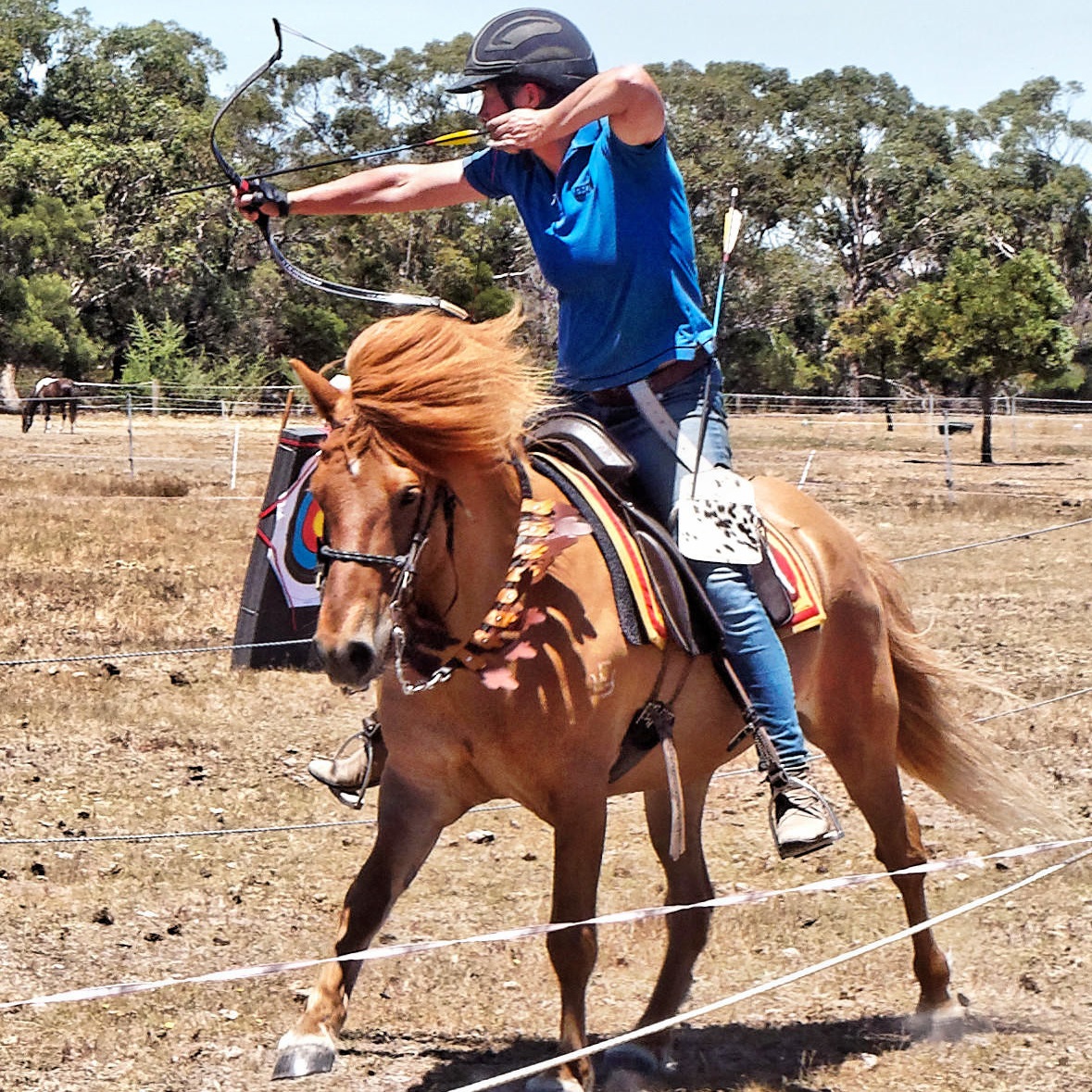 Keldan from Haldane Icelandics
Sex: gelding
DOB: tba
Sire: Tandri von Roetgen (Imp.GER)
Dam: tba
History
Keldan was bred by Haldane Icelandics in Victoria. He was then owned by Yvonne Lehey for a while, before being purchased by Margaret Swan and coming to Narrawin on a permanent working holiday. Since then, his job has been to entertain vistitors, go for long rides in the forest, do horseback archery, skill at arms, mounted melee, and trail courses. I have spent some time riding him in armour as well, and while he is sadly a little too short to joust, he is a great horse to practice on, hitting the quintain, even doing passes.
Gaits & Movement
Four gaited. Nice action, groundcovering gait, capable of good speed. Could probably do a flying pace with a bit of training, but we haven't tried that.
Conformation Notes
Good riding horse type, solid. Great legs, short back.
Personality
Keldan is curious, eager and fairly forward. He is eminently sensible though and a very smart horse, who loves new stuff and challenges. He is always first at the gate wanting to do somehing. He has b
Genetics
Keldan is by the imported chestnut stallion Tandri, who is a fine horse to ride (he was started at Narrawin).