Horses
To browse the list of horses I currently have for sale, pleae scroll down for pictures and a brief bio of each horse and click on "SHOW DETAILS" for more information.
Please contact me for any further information you may require. Let me know what you are looking for and a bit about yourself, to help me recommend a horse that is suitable for you. If you can't find what you are looking for, as I might be able to point you in the right direction. Sometimes horses aren't listed yet but are coming up. I also know other breeders I might be able to refer you to.
The link below will open a PDF file with a summary and prices.
Saddles and gear
Saddles and other gear (which is occasionally available) is in the section below the horses. If you require additional pictures or information about any items listed, please contact me. I am more than happy for you to bring your horse to try a saddle, or help you otherwise. Prices for gear are exclusive of freight or postage.
Other info
Please note that unless otherwise stated, all prices include GST. Prices are subject to change without notice.
---
gelding

AuSome Alegria
Paso Creole
Wildmoor Pilgrim Son x Guantanamera de la Raza (Imp.USA)
23.12.2006

gelding

AuSome Capricho
Paso Fino
Don Cristobal Mako (Imp.USA) x La Tentacion Mako (Imp.USA)
6.10.2005

mare

Carinita NS
Paso Fino
Reverende de United (Imp.USA) x AuSome Esperanza (Imp.USA)
31.10.2014

stallion

Logi from Narrawin
Icelandic
Gneisti von Roetgen (Imp.GER) x Funa from Icelandic Magic (Imp.CAN)
20.12.2017

stallion

Narrawin's King of Hearts
American Saddlebred
Romantic Contract (Imp.USA) x Wildmoor Firefall
7.12.2003

gelding

Vidal NS
Paso Creole
Gneisti von Roetgen (Imp.GER) x AuSome Chica de Plata
30.10.2017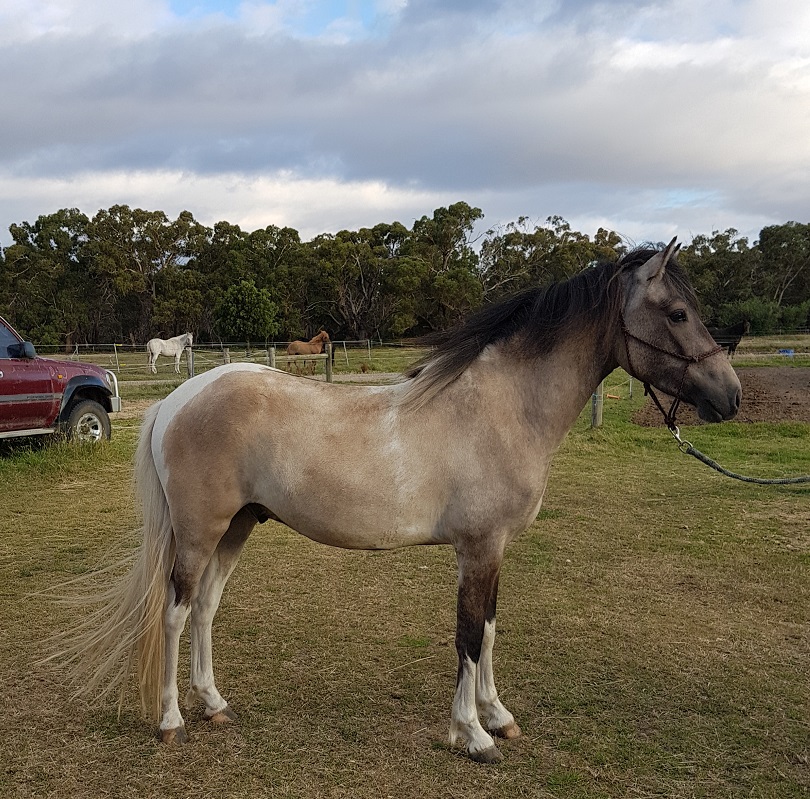 ---
McClellan Saddle
$900

Description
Brown McClellan made by Marin Harness in Florida, USA. Top notch leather and workmanship. Unlike standard McClellans, this saddle has a filled in seat and flaps (instead of fenders). Gullet fits most average horses, seat length is medium.
It has the standard McClellan V-rigging and a multitude of dees for attaching things. Great saddle for trail riding, long distance riding or general purpuse. Seat is fairly hard, but it is easy to fit a sheepskin to fix that. Comes with leathers and stirrups and a western cinch. Only for sale as I have two of these saddles.