Winnfarms Pacifica Baile
Paso Fino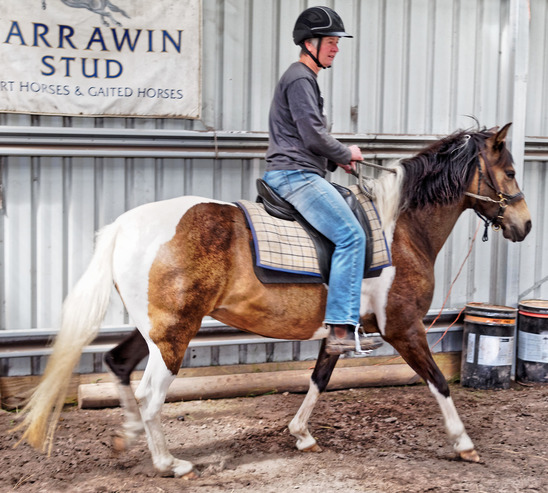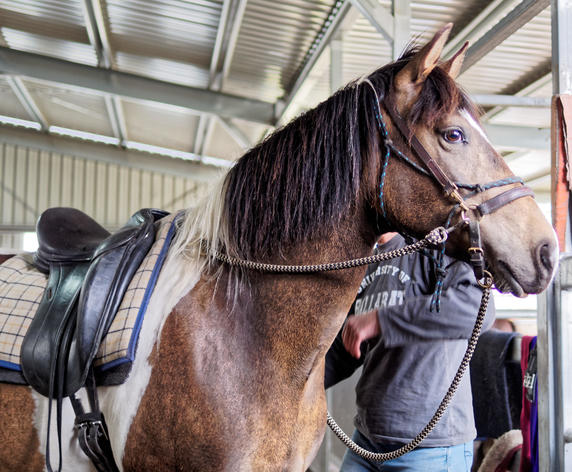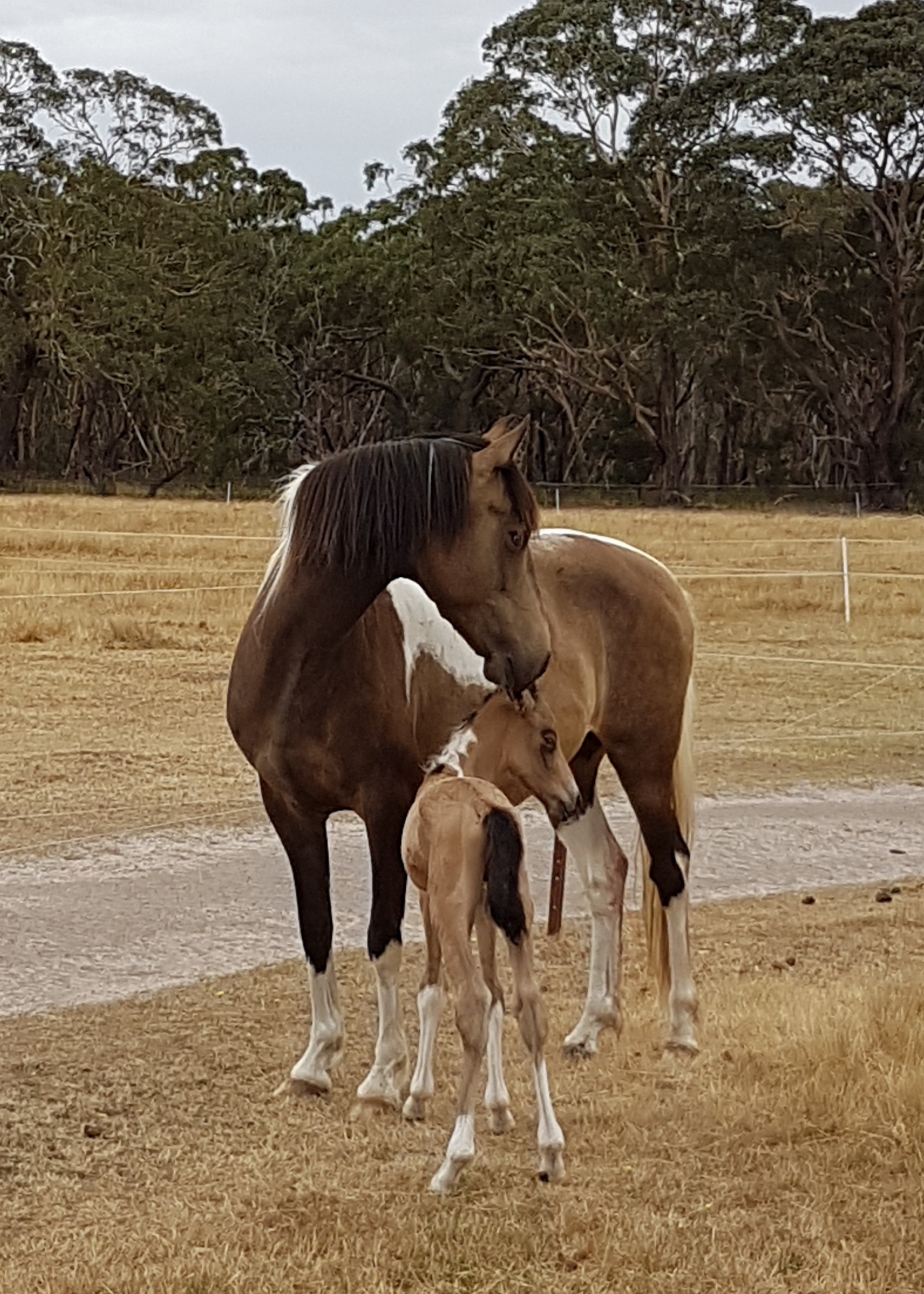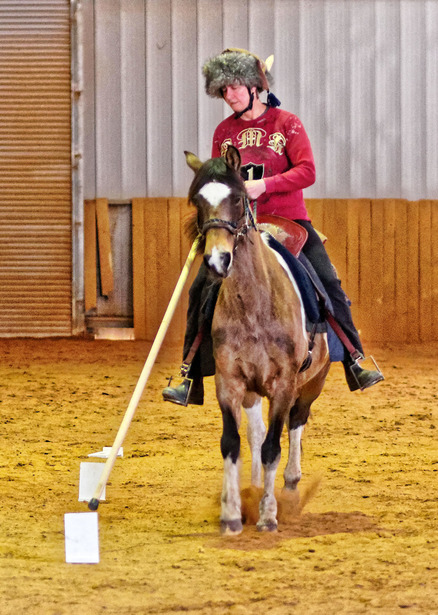 Winnfarms Pacifica Baile
Sex: mare
DOB:
Sire: Santana del Cardo (USA)
Dam: Azafran de Omega (NZ)
History
Pinta was bred by by Winnfarms in New Zealand. She was started by Marti in about 2015, and came to Narrawin in late 2016 in foal to Primero Mercurio (NZ). She was rebred to Rev the following season, foaling down again without any issues in January 2018. I have had a lot of fun with her doing trail rides, but have also furthered her education in many ways. She was introduced to horse archery, skill at arms and armoured riding and was one of the horses we took to the Historical Equestrian Combat Symposium at Kryal Castle in 2018.
Gaits & Movement
Well gaited, largo and corto, very smooth to ride.
Conformation Notes
Correctly built, femninine mare, harmonious overall appearance. Good size for a Paso Fino. For more current pictures, please see her Narrawin Stud Facebook album
Personality
Pinta is easy to handle and sensible. She is a good mother and easy to breed. She is a little bit quirky at times, but is genuinely pleased to see people and be involved in activities.
Genetics
Pinta brings new and interesting bloodlines to Australia. Her sire Santana del Cardo (now deceased) was a successful show horse and sire in USA. He carried the blood of Resorte Cuarto and El Pastor. Azafran is a super nice mare and one of Marti's riding horses in NZ. Her bloolines include Resorte III and Don Danilo on the sire's side and El Aguila de San Felipe on the dam's side.
Pinta is a buckskin Tobiano mare, and the first Pinto Paso Fino in Australia. She has the tobiano and black genes from her sire and the cream gene from her palomino dam, so she will likely produce a variety of interesting colours in future foals.
Progeny
2017: Winnfarms Darien (IIU NZ) - black buckskin pinto colt by Primero Mercurio (NZ) 2018: Lisandro NS - buckskin pinto colt by Reverende de United (Imp.USA)