Timeline Festival 2017
The 2017 Timeline Festival was held at Kryal Castle on the last October weekend. It was a fantastic weekend full of watching lots of fantastic reenactment, riding, meeting people and enjoying the atmosphere. If you didn't go - don't miss next year!
I took Rev to compete in the skill at arms event. We had a run on Saturday and another on Sunday, which were individually scored, and there was an overall score as well. They Kryal Castle knights graciously only competed on one day each, giving the non-pro folks a chance as well.
And so it was that on the Saturday, I had a draw for first place with Sir Cliff on the mighty Paco, but lost the decider. On the Sunday, another castle knight won the day's award. Then, to my delight, I won the overall trophy with Rev. This turned an already great weekend into a fabulous one.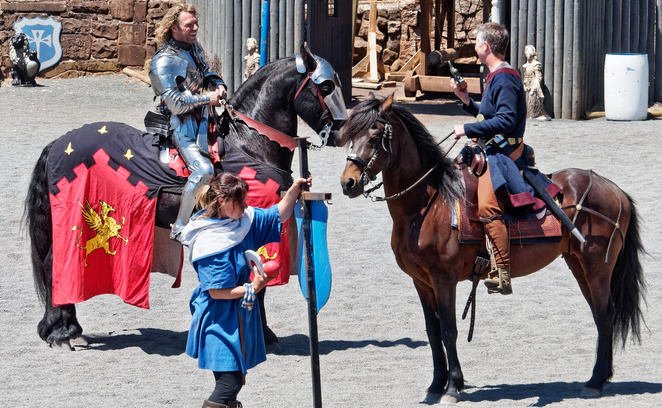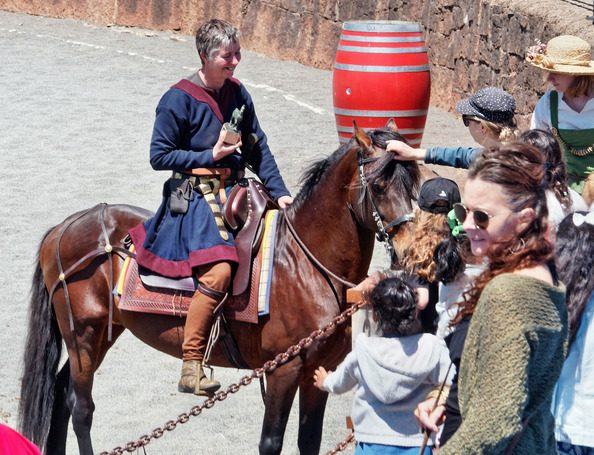 My thanks to the movers and shakers in the MEA for running the event and congratulations to all my fellow competitors. I saw some very good riding and horsemanship and sportsmanship. My thanks to the Kryal Castle team for the opportunity to ride at the castle. And the biggest thanks to Margaret and Yvonne, who were my squires and support staff for the entire weekend.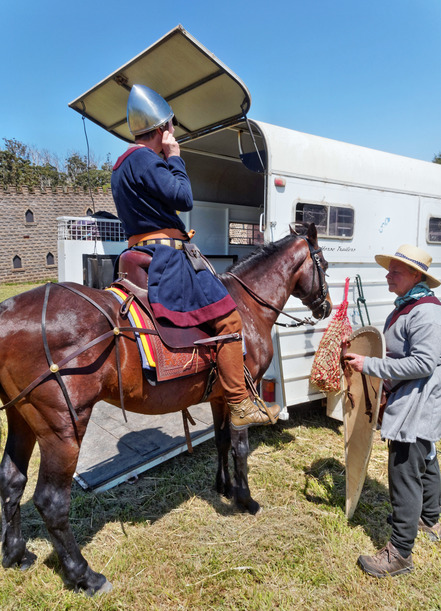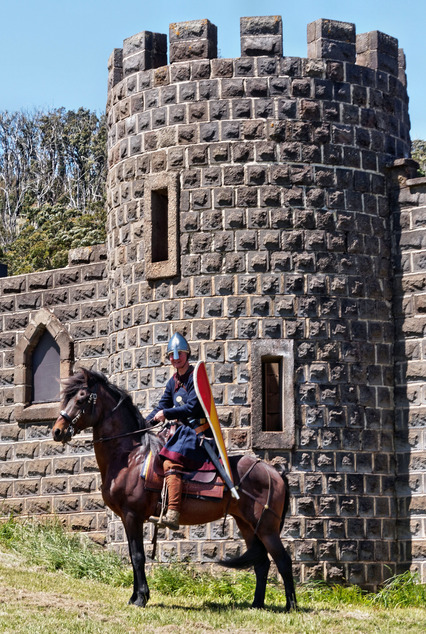 A side benefit was that so many people had the chance to see a Paso Fino in action. Rev is a handsome horse in his own right, but his magnificent gait and proud bearing stirred a lot of interest and questions, which I was happy to answer.
Photos by Yvonne. More pictures here and here, and there are some video clips on Yvonne's Youtube channel.