Horse archery clinic at Kryal Castle - November 2017
Katrina Kruse from Qld ran a two day horse archery clinic at Kryal Castle in late November. I missed the previous clinic, but greatly enjoyed this one. Katrina is a character and an experienced teacher. Margaret came along for this clinic, and she rode (a rather pregnant) Brana, while I took Keldan.
I had ensured that both horses had been introduced to bow and arrows at home, and were ok with using he bow. It was Brana's first every public appearance. She did magnificent, was cool with the float trip and standing tied up, did what she was told, stayed relaxed and gave Margaret a great two days as horse archery mount.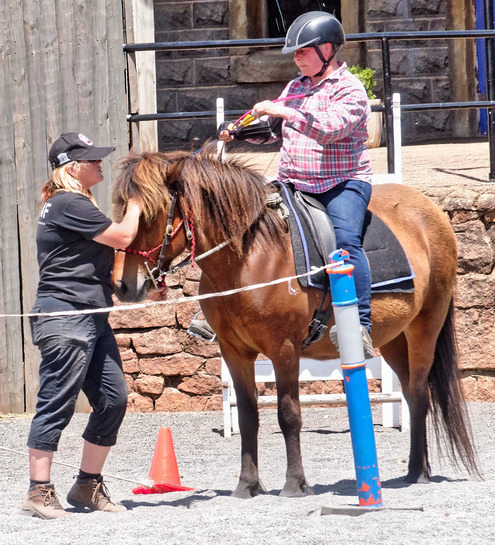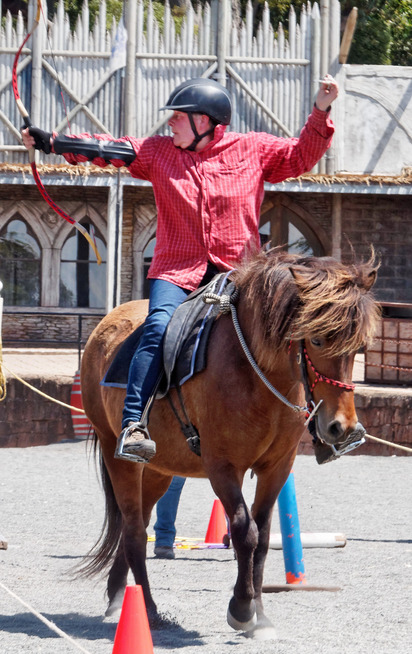 Keldan also did very well. He can get fired up and showed his ability to do sporty starts from collection on the second day. The run is fairly short in the castle's arena, and I struggled to get two arrows off due to his speed. That aside, he was very good.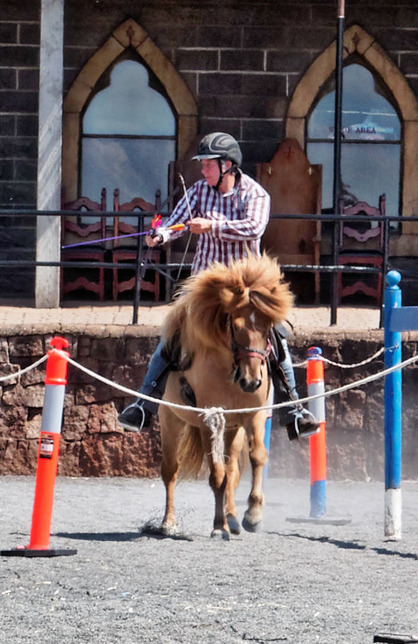 So we all had two interesting and fun days with Katrina. I highly recommend her as a teacher, if you have an interest in horse archery. We are looking forward to the next clinic in early 2018.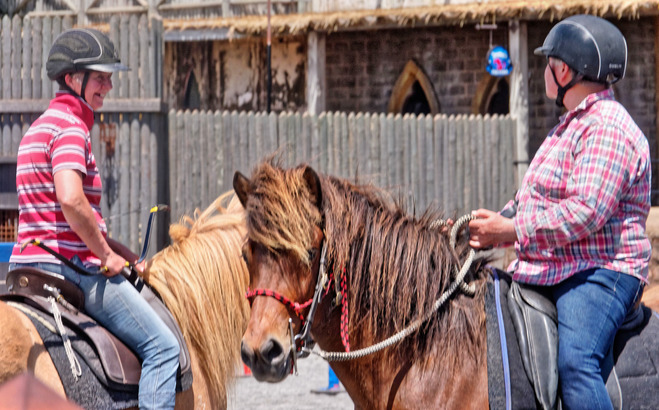 Photos by Yvonne. More pictures here, and there are some video clips on Yvonne's Youtube channel.