Skill at arms clinic - February 2018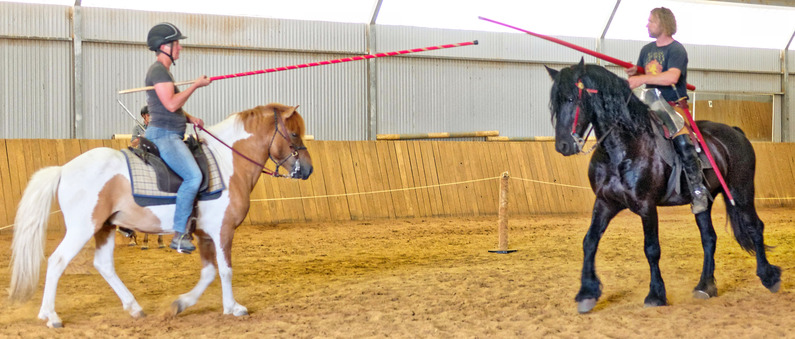 The MEA (Military Equitation Association) held a skill at arms training day at Unicorn Park. It was the second such clinic I've been to that was taught by Phillip Leitch, and it was very good. Yvonne was injured and couldn't attend, but Amber came along. I rode Sparky at his second ever public outing, and Amber rode Keldan.
Both horses were well prepared and at an education level that allows some collection and one handed riding. We have also done a lot of preparation in terms of weapons handling. Still, it is always a bit of a question how a stallion will behave, who has not been to many public events yet. Sparky, not unsurprisingly, behaved impeccably and I had a great deal of fun with him. Keldan worked well for Amber, especially as this was only her third time on his back. He did pull a few small stunts, including some cool rears, but since I had been practising that with him at home, it wasn't totally unexpected. He actually did it for Amber on command a couple of times as well.
We went through all the standard skill at arms sections, including the quintain, and then finished with a short section about mounted combat (lance and sword). A very enjoyable day.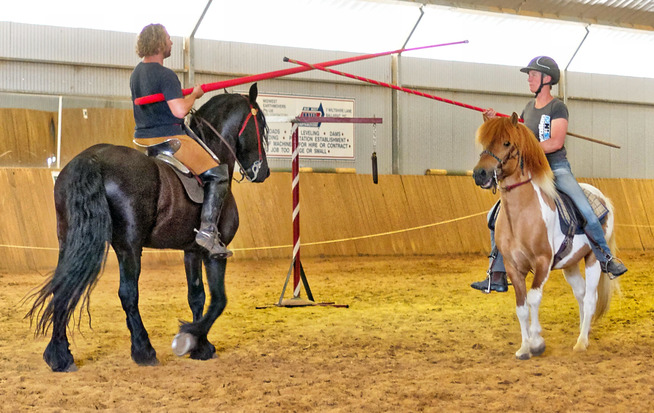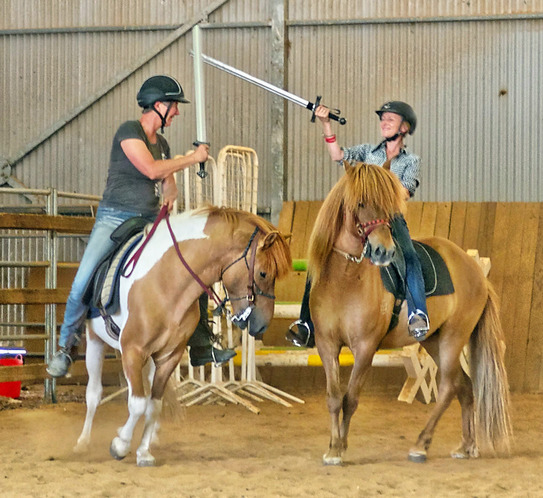 Photos by Yvonne. More pictures here, and there are some video clips on Yvonne's Youtube channel.