End of year round-up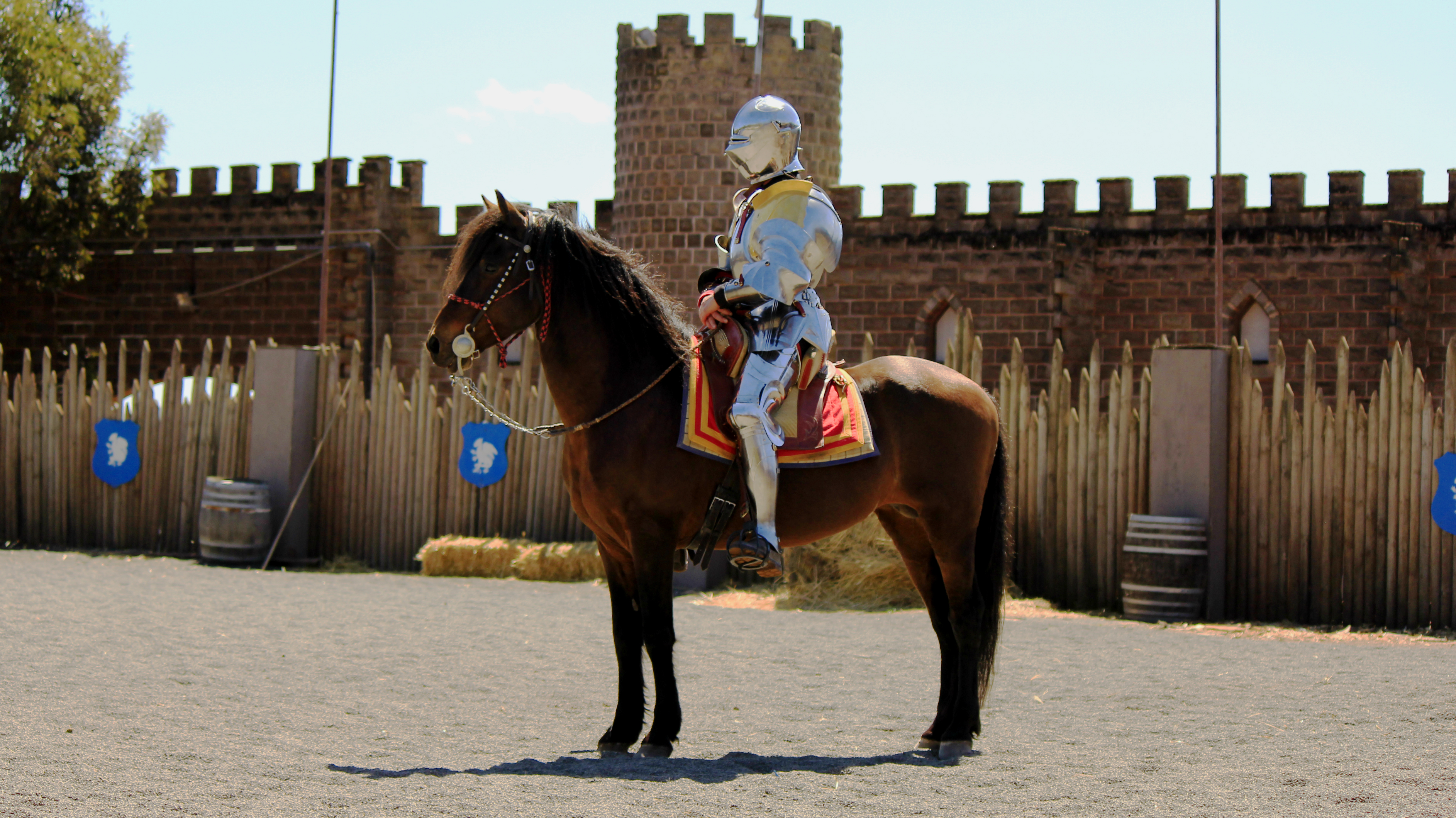 2018 has come to an end. What a year it was…
Since May, I have been training for jousting with Rev. From humble beginnings in May (first time riding with a borrowed sugarloaf helmet), we have progressed to full 15th century plate armour and breaking balsa during a few training sessions. I am grateful to Cliff for all his help in getting me to this stage, and the occasional help from Phil.
In October, I took Rev to the Historic Equestrian Combat Symposium at Kryal Castle, run by Phil and Katrina. This 4 day clinic included mounted combat training, horse archery and jousting. I also took along Sparky and Pinta for two friends to participate in the symposium.
Shortly after, I competed in the 2018 Timeline Festival skill at arms competition and won the non-pro event on Rev. Amber also did really well on Sparky.
December saw us head to a beach ride with friends at Geelong, and a Vaquero clinic at Berringa. This is a style of riding I had heard a lot about but never experienced.
I hosted some archery rally days here at Narrawin. While they are usually not a big affair, we have fun shooting some arrows and sometimes we wrap up with a trail ride. Sparky and Keldan usually get commandeered for this, and sometimes Brana as well.
I have beem doing Equipoise Pilates with Helen Fletcher for over a year now. Helen is great and has helped me with postural issues (riding and otherwise), and given me some much needed tools to help my upper back. Yvonne and I managed to get her to Narrawin for a ridden session, which was very interesting. We hope to have Helen back again in 2019.
The grey Andalusian Vicente Amigo arrived from NSW. I'm in the process of starting him under saddle with a view to becoming a jousting and mounted combat horse.
The year closed off with a joust training session with Phil at the castle and several more sessions with Cliff, leaving me to think that Rev and I are doing pretty well. I'm looking forward to seeing where the next year will take us.
Photo by Amber Fitzpatrick
Photo by Greg Lehey