2022 foals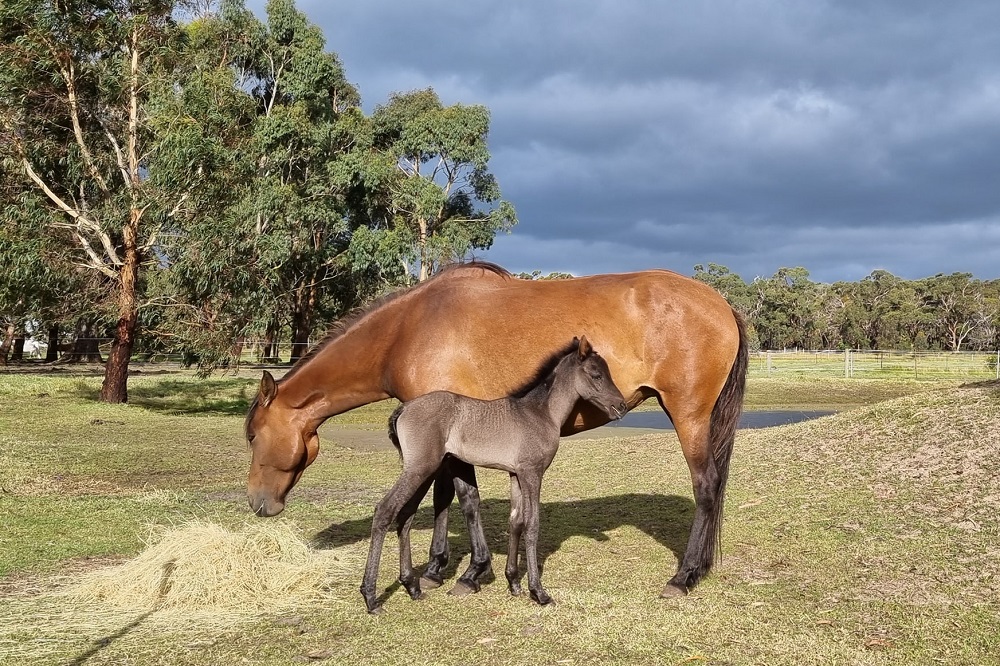 Late 2022 saw the arrvial of two foals.
Brana had a colt from Sparky (Gneisti von Roetgen). Keilir is chestnut, possibly chestnut dun, a solid big fellow. He will be for sale after weaning.
A bit later, Esmeralda had her first foal, which was also Romeo's (Cockatoo Park Playboy) first foal. Adelina is a partbred Morgan and Paso Creole filly. At this stage I'm not sure if she is black or some shade of dun. She will be retained by the stud.