First Quarter of 2020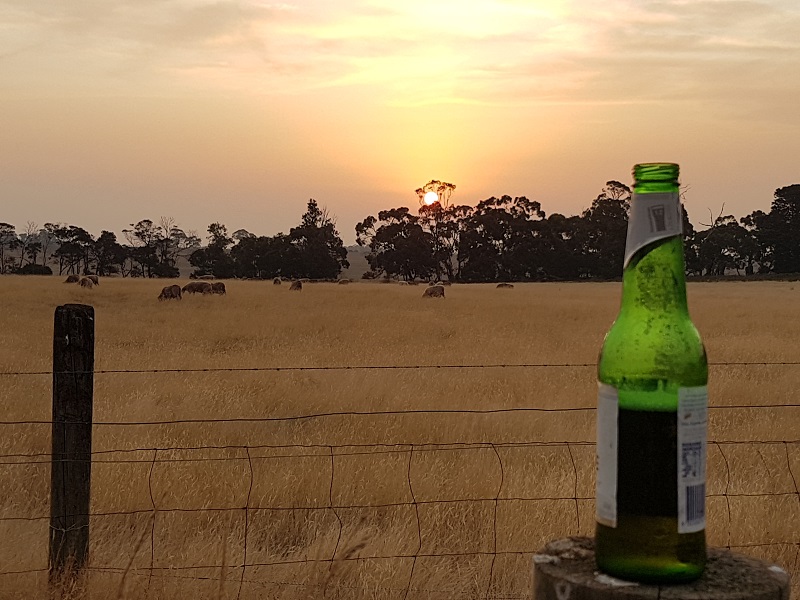 it was a long and hot summer and I'm glad we were spared any bushfires, but it was such a devastating fire season. We only few small ones, but nothing serious or close by. Some very smokey days though.
We did a lot of training with the King's Horses / MEA crew over summer and by the end of March, Keldan had been introduced to jousting and Pinta was well on her way. Keldan got his new war saddle from Ed's Medieval Saddlery, but Rev's warsaddle (also made by Ed) also fits Pinta.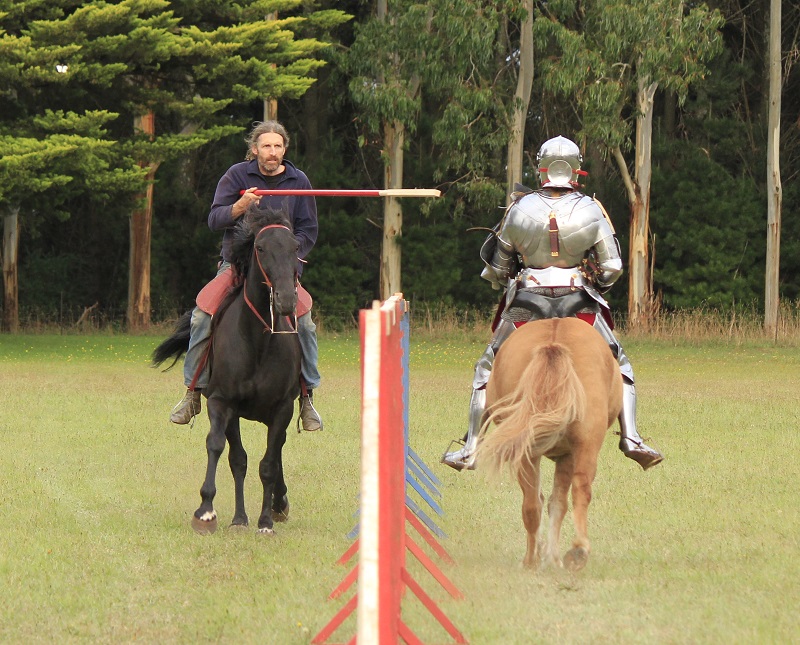 Photo by Amber F Photographer
We did some lovely trail rides around here and up in he Wombat State Forest.
I brought home Phoebus, a grey Standardbred gelding, with a view to having another jousting horse. He's progressed rapidly to being all cool about doing quintain runs, being ridden in armour and doing passes with other horses.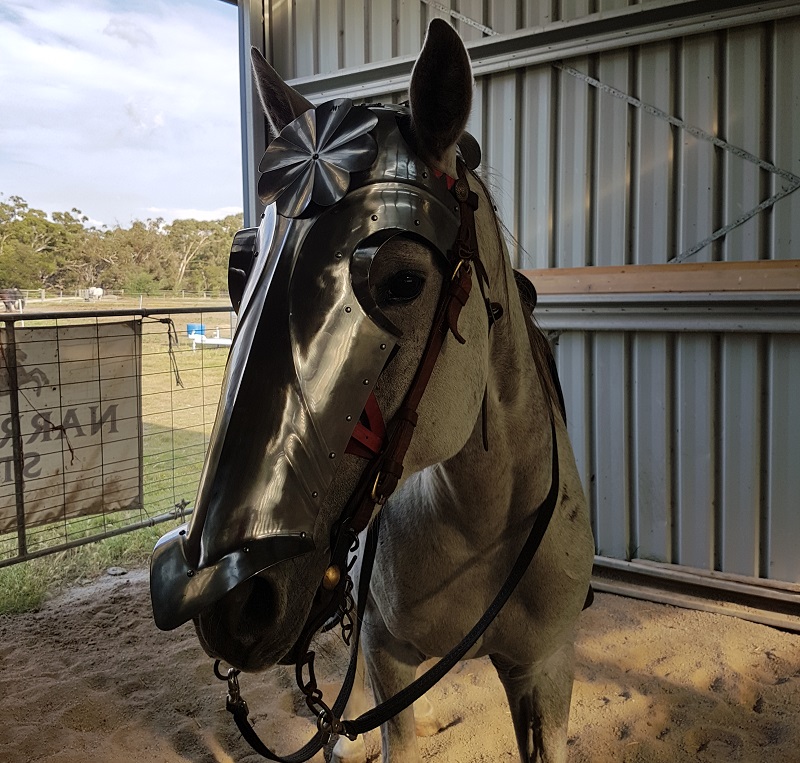 Romeo was started under saddle, which was a pretty laid back affair. He'll have a bit of time off, as he is only about 4 years old, and I'll bring him in again later in the year for a bit more.
Orlando went with Naomi to his new home on the far side of Melbourne.
I took Keldan to a private 14th Century reenactment event. We didn't do that much riding, but we ran a little session about horse care. Photos in my reenactment blog.
Unfortunately, the beginning of the covid-19 lockdown put an end to any group training and we'll have to wait and see how things pan out.